The New Standard in Aesthetic & Medical Dermatology
At Georgia Skin Specialists, we are dedicated to providing the highest level of compassionate, inclusive and innovated care to our patients. We are committed to preventing and treating disorders of the skin, and treating the whole person in the process.
A Dedication to the Highest Standards of Patient Care
Our trusted providers of board-certified dermatologists, physician associates, nurse practitioners, aestheticians, and our entire support team – work together to provide a full spectrum of services across our practice including general skin care for adults and children, comprehensive skin cancer exams and treatment, surgical intervention, and cosmetic dermatology. We believe that together, we can develop a treatment plan that meets the needs of each patient.
Cosmetic dermatology services offered at Georgia Skin Specialists in Atlanta include Botox Cosmetic, Dysport, injectable fillers such as Juvederm and Restylane, microdermabrasions, peels, sclerotherapy, and cosmeceuticals. Plus, patients can also receive microneedling, chemical peels, dermaplaning, and laser treatments.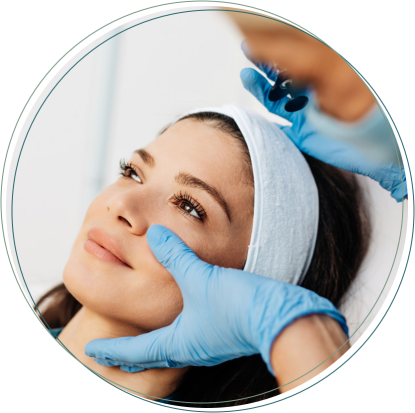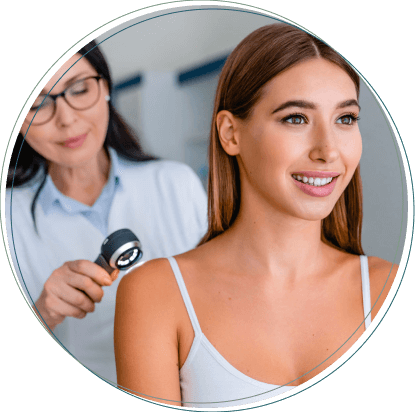 In addition to treatments related to skin cancer, we also offers a variety of other medical dermatology services. Treatments include addressing acne, rosacea, sun damage, eczema, scalp problems, itchy skin, rashes, and other skin, hair, and nail care.
I really appreciate Dr. Erikson and her staff. They gave me a name to a skin condition I have been dealing with my entire life that no other derm in the past could. She's great at explaining the science behind how meds/conditions work in a way that makes sense to a lay person
Super impressed by Georgia Skin Specialists recently bringing my 16 year son for treatment. Such a great experience from taking us back in the office on time, to the short wait time to see Dr. Edmonds, to the process of checking out while making another appointment. Just was great! Dr. Edmonds expertise and explanation was detailed and very easy to understand. We were in and out of the office completely satisfied in 45 minutes and on our way back to school for him. We have had some recent horrendous doctors appointments recently, and we are grateful for such a smooth and friendly operation. Thanks!
Overall, top level care. I was able to be seen quickly and treated by Dr Corinne Erickson for a suspect rash. The entire staff was kind and pleasant. Costs were explained up front and the billing staff were very accommodating re: insurance - I didn't have my new insurance card and they contacted my new insurer to get all of the relevant plan numbers, etc. Saved me the hassle in the midst of a health issue. Parking is easy and their office is lovely and clean. Would recommend Georgia Skin Specialists to anyone.
I've been going to Georgia Skin Specialists for years, and they are fantastic! Such an amazing staff, clean office, and easy appointment process. The best dermatology office in Atlanta!
First time going to a dermatologist for a skin check so I was a little nervous. The staff here is extremely professional and friendly. I saw Dr. Corrine Erickson and she was absolutely amazing!!! She was very thorough, explained everything, and answered all my questions. I was very pleased and would highly recommend Georgia Skin Specialist.
I had a rash on my hand that wouldn't go away after 3 weeks. Booked an appointment and got Dr. Corinne Erickson as my dermatologist here. Wow! I felt she really took her time listening and evaluating my condition before she communicated openly and professionally about what was going on. I got 2 Rx that day and of course...waited 2 days for my condition to almost completely disappear before leaving a 5 star recommendation. I wouldn't hesitate to recommend her to my family and friends for the best skin care.
Providing Cosmetic and Medical Dermatology in Atlanta
Our goal is to provide the highest standard of medical care and to deliver it in a conscientious and compassionate manner. We are committed to the health and wellness of our patients, and to providing an environment where long-term therapeutic partnerships are fostered.
Attention!
Dr. Hailey Rouhana will be out on maternity leave starting August 6th. Dr. Linda Benedict will be seeing patients on Mondays and Tuesdays during this time. Please call to schedule your appointment.