Injectable fillers are designed to enhance volume, erase wrinkles, augment lips, and restore the youthful contours of the face. There are currently several safe and effective fillers available today. Most commonly used fillers consist of a clear gel formulation called Hyaluronic Acid, a naturally occuring substance in your skin that diminishes with age. When injected into folds and creases, it instantly fills or plumps lines or lost volume, and smooths away the effects of age and your body's own lost Hyaluronic Acid.
Filler treatments are minimally invasive, with minimal downtime. Some patients may experience minor bruising or swelling that usually resolves in less than one week. Our providers have over a decade of experience in filler treatments, and in making the procedure as comfortable as possible for each individual being treated.
Dermal Fillers We Provide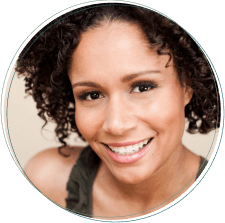 Most fillers are made from hyaluronic acid, which is a sugar derivative. It can be used in a non-surgical way to "plump up" the lips, providing results that range from subtle to dramatic, depending on the patient's goals.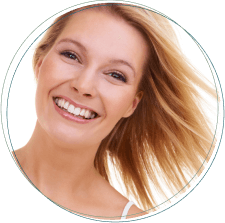 Dark circles under the eyes are often hereditary, so getting 8 hours of sleep doesn't make them go away for many people. This tired and aged appearance created by "bags" under the eyes can be diminished or removed by an under eye filler treatment.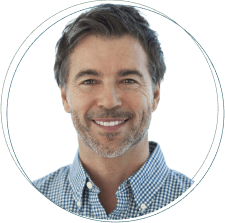 Men who suffer the effects of wrinkles from aging and sun exposure can achieve a more youthful appearance from dermal fillers. Strengthen and lift the jawline, enhance your chin, and contour the face by enhancing its natural bone structure with dermal fillers for men.
Can Dermal Fillers Be Used with Other Cosmetic Procedures?
Many patients receive both Botox and dermal fillers within the same appointment. These two injectable treatments are made from different substances and can often work in conjunction with each other to achieve a patient's facial enhancement goals. Dermal fillers are also frequently used to enhance a facelift procedure. While a facelift can remove or smooth out wrinkles, it doesn't restore the lost volume that happens with aging.
How Long Do Dermal Fillers Last?
The effects from fillers can last anywhere from six months to two years. It depends on the type of filler used, the location of the injections, the patient's resorption rate, and other factors.
Are There Side Effects from Dermal Filler Treatments?
Side effects after dermal filler injections can include bruising, swelling, redness, or soreness. Ice packs are placed on the injection sites for about 15 minutes after the treatment is complete. We also recommend that patients who bruise easily continue using ice packs for a time. These symptoms will resolve on their own after a few days. After having your first dermal filler appointment, we recommend a follow-up in about two weeks to check your progress and to ensure that there are no issues with your appearance.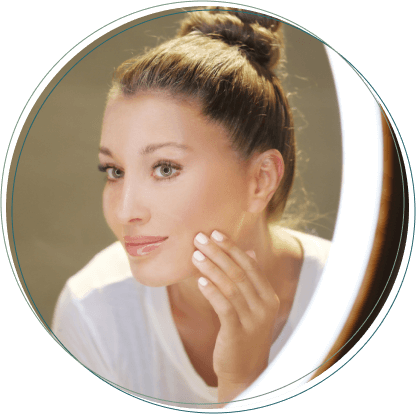 Schedule a Dermal Filler Appointment
Our board-certified dermatologists are experts in dermal fillers, Botox, and other aesthetic treatments. Call our office today to schedule an appointment if you wish to enhance your appearance and reduce the effects of aging. You can also easily book an appointment online by clicking below.