Georgia Skin Specialists is located on the sixth (6th) floor of the Piedmont West Building at:
1800 Howell Mill Rd. NW
Suite 680
Atlanta, GA 30318
For those traveling north, take I-75 exit 252B for Howell Mill Road.
For those traveling south, take I-75 exit 252 for Howell Mill Road.
General information email: advice@gaskinspecialists.com
Please note that this is a general mailbox. Do not submit any PHI (Personal Health Information) or otherwise sensitive information.
Monday – Thursday: 7:30 AM – 4:00 PM
Friday: 7:30 AM – 1:00 PM
Saturday – Sunday: CLOSED
Patients are seen by appointment only. We do not accept walk-in appointments. Although the office is open at the times listed above, individual providers are not in the office every day. Please call our office to schedule an appointment and feel free to request the provider of your choice. In the event that you are unable to keep your appointment, we do require at least a 24-hour notice for all cancellations and reschedules.
Please note that a $25 fee will be charged for missed appointments and late cancellations. Patients will receive an automated reminder call, text, or email 2 days before their appointment.
We do accept most insurance plans and file primary and secondary claims for our patients. Patients are responsible for making sure our office is in-network with their insurance carrier. We encourage patients to call the number on the back of their insurance card to verify network status. Please make sure our office is notified if we need to perform any pre-authorizations or pre-certifications for services.
Please make sure that you provide our office with your most up-to-date insurance information or balances will be transferred to patient responsibility. Co-pays and any outstanding balances from previous visits are expected at the time services are rendered. Upon claims processing, all other portions applied to patient responsibility will be billed to patients via monthly statements.
Fees for services rendered are based on the severity, complexity, and nature of the problem as well as time involved in treatment. It is your responsibility to understand and comply with your health plan's determination of benefits. Please note that our office utilizes outside pathologists and labs. You will receive a separate bill from the pathologist or lab for these services. If you have questions about the coverage of your individual health plan, please contact your insurance carrier.
Please note: We DO NOT accept Medicaid.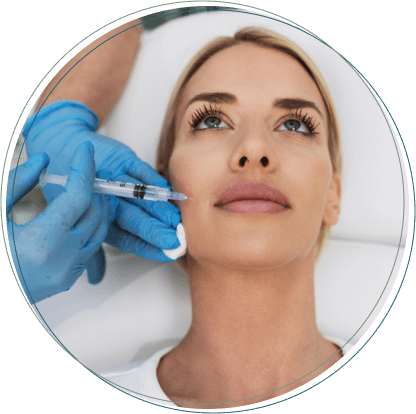 Non-covered and Cosmetic Services
Please be aware that the services provided by our office may not be covered or considered medically necessary under your insurance policy. Any care that is not paid for or denied by your insurance coverage will be your responsibility. Please note that we do not file insurance claims for cosmetic services, and those must be paid for in full at the time those services are rendered.

Prescriptions and refills are issued during office hours only and will be called into your pharmacy within 24 hours of request. Please note that our providers will not refill prescriptions while on call (evenings and weekends).
Make sure that you allow enough time to have your medication refilled by calling in advance. For efficiency, we recommend that you contact your pharmacy for prescription refills and allow them to contact us directly.