The aesthetic services we provide at Georgia Skin Specialists are designed to improve the appearance and health of your skin, while addressing a variety of skin concerns such as fine lines, wrinkles, acne, hyperpigmentation, and sun damage. These treatments aim to rejuvenate, nourish, and protect the skin, promoting a healthy, youthful complexion. All of our treatments are performed by our licensed skincare aesthetician, Anna Persson. By addressing individual concerns with customized treatments, we can help you achieve your desired outcome in no time! Continue reading to see what treatment options we provide, or contact us for a consultation.
Cosmetic Dermatology, Aesthetic Services, and Laser Treatments
Cosmetic Dermatology, esthetic services, and laser treatments are considered elective and are therefore not covered by insurance. We recommend discussing the cost of any elective procedure with your provider by scheduling a consultation.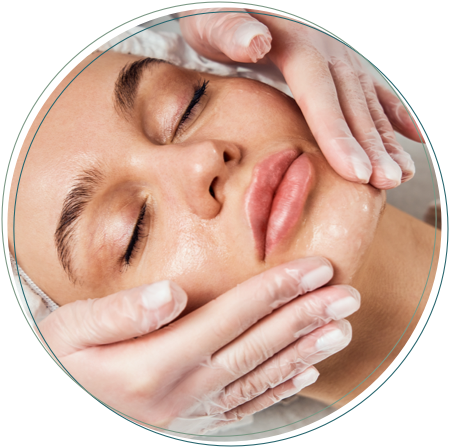 Peels and microdermabrasion are two different forms of exfoliating the outer layer of dead skin cells. Microdermabrasion is a mechanical peel that takes the top layer of skin off. Peels are a chemical procedure that penetrates into the dermis — the layer of living skin — and injects antioxidants in. This stimulates collagen and provides a softer, smoother look to the skin.
Microneedling is a cosmetic procedure that involves using a device with tiny needles to create tiny punctures in the skin. The purpose of this treatment is to stimulate the production of collagen and elastin, two proteins that are essential for healthy skin. By creating controlled micro-injuries, microneedling prompts the skin to naturally heal and regenerate itself, leading to improved skin texture, reduced signs of aging, and a brighter complexion. It is a minimally invasive procedure that has become increasingly popular as a non-surgical alternative to enhance skin appearance.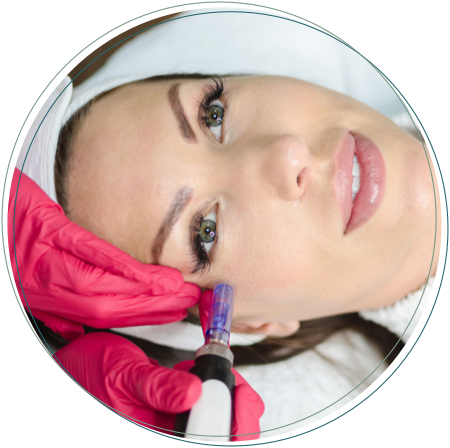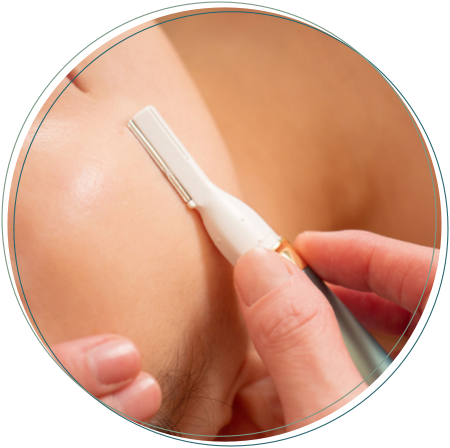 Dermaplaning is an exfoliating skin treatment that uses a specialized tool to gently scrape away the outermost layer of dead skin cells and fine facial hair. The goal of this treatment is to improve the overall texture and smoothness of the skin, enhance the penetration of skincare products, and promote a brighter, more youthful complexion. It's also particularly beneficial for those who have rough or dull skin, fine lines, and is often used in conjunction with other cosmetic treatments for maximum results. Dermaplaning is a quick, painless, and non-invasive procedure that can be performed by our licensed skincare aesthetician, and requires no downtime or recovery period. With regular treatments, you may find that your makeup goes on more smoothly and evenly after dermaplaning sessions.
Contact Us for an Appointment​
Schedule a consultation with our Licensed Aesthetician Anna Persson today.