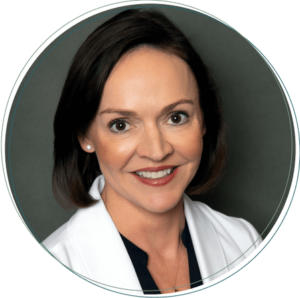 There is no "one regimen fits all" when it comes to rosacea. What one patient loves another can't tolerate, so it's important to have options. The three key components of a rosacea skin care regimen are an effective sun protective agent, a potent antioxidant, and a gentle retinoid. These products prevent and protect against oxidative damage, one of the leading causes of the inflammation and redness of rosacea.
Sun Protection
UVA and UVB exposure (and not even close to the amount needed to sunburn) damage the skin's ability to protect itself against oxidative stress and generate free radicals that promote inflammation. That's why daily broad spectrum sun protection is at the core of every rosacea skin care regimen.
Some of my favorites and why:
Elta Clear SPF 46, tinted and non-tinted: This light but mighty sunscreen rubs in so sheer that I consider it "facial hair friendly." It also contains niacinamide, a B3 vitamin that improves moisture and calms inflammation.
Revision Intellishade (Matte, Original, and TruPhysical): For those looking for natural coverage that chameleons to most skin types, this tinted SPF 45 is an excellent option. I love this for anyone who spends hours in front of a screen as the iron oxide component of the tint offers additional protection against blue light. The coverage does a nice job camouflaging discoloration.
Sunbetter Tone Smart Sunscreen Compact: This board spectrum SPF 68 in the form of a compact is great for reapplying over makeup or just when out and about. It has a mattifying effect which I love when I get oily throughout the day.
Isdin Mineral Brush SPF 50: Another great option to throw in your bag and brush on your skin throughout the day. The blend of zinc oxide, titanium dioxide, and iron oxide effectively guards against UVA/UVB, free radical pollution damage, blue light, and infrared radiation.
Active Antioxidants
Since the Reactive Oxidant Species are at the heart of rosacea's inflammatory process, we reach for topical antioxidants that protect against free radicals and repair damage already done. Studies show that effective antioxidants not only reduce facial redness, they also support healthy collagen and improve overall signs of photoaging.
Antioxidants I love:
Skinbetter Alto Advanced Defense and Repair Serum: I consider this product liquid gold in the antioxidant world. It contains multiple antioxidants that defend against the internal and external stressors triggering free radicals and the resulting rosacea flares. Studies showed that after 12 weeks of twice daily use patients experienced improvement in skin dullness, skin texture, skin tone, and erythema (redness). I like the consistency of this product for layering under sun screen and make up. Click here to purchase
Revision Vitamin C+ Correcting Complex: This product has the highest percentage of Vitamin C (30%) of all the antioxidant products on the market.This Vitamin C is extremely stable compared to many other products on the market. It also contains a prebiotic to help support a healthier skin microbiome. It is also very hydrating, making it a great choice for Rosacea patients struggling with dryness and sensitivity.
SkinCeuticals CE Ferrulic: If you like a liquid serum, this is the antioxidant for you. Tried and true, this blend of vitamin C, vitamin E, and ferrulic acid defends against UVA/UVB, pollution, and diesel engine exhaust. This product has a devoted following and is tolerated by most skin types.
Rosacea Friendly Retinoids
For years I dissuaded rosacea patients from using topical retinoids as they were constantly met with irritation and disappointment. We all lamented that rosacea was preventing them from the proven anti-aging benefits of retinoids. Thankfully that has changed, and we now have new generation of topical retinoids that reduce redness, wrinkles, and photo damage without flaring rosacea.
Revolutionary Retinoids:
Skinbetter AlphaRet Overnight Cream:

This product has been a game changer for my practice and for my own skin. I've struggled for years to find a retinoid I can tolerate every night, and this one checks that box. By combining retinol with glycolic acid, effective skin hydrators like ceramides, a complex to reduce redness, and antioxidants, it provides striking redness reduction in addition to the wrinkle and pore reduction retinoids are known for. 

Click here to purchase
Skinbetter AlphaRet Clearing Serum: This features all of the benefits of the Overnight Cream and incorporates salicylic acid, zinc, and lactic acid for more blemish prone skin. I recommend this product in the setting of papulo-pustular rosacea (red bumps and breakouts) and for combination acne/rosacea skin. Click here to purchase
Revision DEJ Night Face Cream: The retinol in DEJ Night is microencapsulated to slow it's release into the skin and reduce irritation. It contains Bakuchiol which boosts the retinol efficacy while minimizing dryness and irritation, and it also includes 13 antioxidants. This is great for the sensitive-skinned minimalist who wants one product to deliver a multitude of results.
This list does not scratch the surface of amazing skin care products for rosacea. These are the ones I have chosen to make available to my patients, and I am constantly exploring the latest in rosacea and skin care research to optimize my offerings. If you have rosacea and product you love that isn't on this list, I'd love to hear from you!